Best Sodium Bentonite for Sale: Bore-Gel Bentonite vs. High-Yield
What is the best sodium bentonite for sale? If you've been in the horizontal directional drilling industry for a while, you have probably relied on a tried-and-true bentonite brand for years. But how do you ensure you have the ideal sodium bentonite for your HDD project? In recent years, large advancements within the chemical solutions industry have led to better tools to improve the efficiency of your drilling.
When it comes to horizontal directional drilling, one misstep can lead to serious damage and large timeline extensions. It makes the use of proper materials crucial for success. Soil conditions can vary greatly depending on where and when you are drilling. That means the chemicals you introduce will likely yield different results. Fortunately, several chemical solutions can optimize your end product and make the HDD process easier for your team.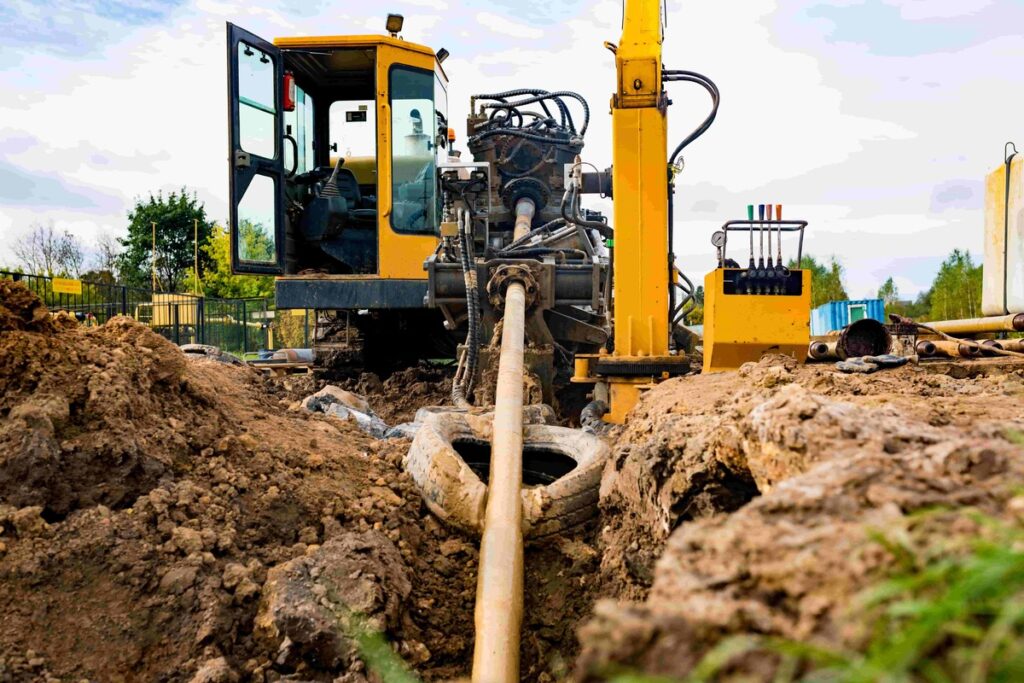 First Thing's First, What is Bentonite?
Bentonite is an absorbent mineral used as a thixotropic in horizontal directional drilling processes. Derived from weathering volcanic ash, bentonite becomes thinner and less viscous when exposed to water – but hardens when left to set. Typically, products come in the form of a powdered sodium bentonite, used primarily for slurry wall construction, soil sealing, and other hydraulic barriers. You can also purchase bentonite chips, which are used for hole plugging or as a lost circulation material. Adding sodium bentonite to a hole during horizontal directional drilling moves debris out of the hole so progress is not halted.
Bore-Gel Bentonite vs. High Yield Sodium Bentonite
One of the most popular sodium bentonite brands is Bore-Gel, it's a reliable product that many businesses have used for decades. Bore-Gel bentonite is a Wyoming sodium bentonite that's fairly easy to mix and fast to yield. However, over the years, many businesses chose to transition to a high yield bentonite for better performance and cost effectiveness. But what is a high yield sodium bentonite and how does it measure up to products like Bore-Gel?
Essentially, a high yield bentonite is designed specifically for horizontal directional drilling applications. Unlike barrel yield sodium bentonite, this contains other additives which improve the effectiveness of the product and typically yield better results. Because the high yield bentonite can achieve an ideal viscosity for your unique conditions, drill cuttings and other debris become suspended in the mixture, and get carried out of the hole for a better outcome and cleaner hole. Barrel yield bentonite is more of a one-size fits all solution, but can be greatly out-performed by a more customized high yield product.
Best Sodium Bentonite for Hole Stability
What is the best sodium bentonite for sale for hole stability in drilling projects? The stabilizing polymers in high yield sodium bentonite, like Hercules CDP or PAC LV, provide superior hole stability compared to a barrel-yield option like Bore-Gel bentonite. It is easily mixed with water to promote a fast-acting, thicker gel. This reduces the amount of product needed, which can greatly cut costs in larger drilling projects. Efficient mixing can also save time on-site and improve processes for your team.
Best Sodium Bentonite for Hole Circulation
What is the best sodium bentonite for sale for hole circulation? A stuck drill string can hold up projects and damage tools. That is why teams must prioritize hole circulation throughout a drilling project. A high yield bentonite is going to get a better result for controlling lost circulation because it is an overall stronger product. The higher viscosity of the gel makes a filter cake, bringing cuttings out of the drill holes and reducing fluid loss throughout – ultimately enabling solid circulation for your drill.
Best Sodium Bentonite for Hydrohydraulic Barriers
Not every project requires a high yield bentonite for solid outcomes. For example, slurry wall construction and soil sealing rely on simpler hydrohydraulic barriers, which can be achieved through incorporating a traditional barrel yield bentonite in your water mixture. Some great options for these applications include Berkbent 90, Premium Gel, and Premium Gel Gold.
Best Bentonite Chips
Finally, what are the bentonite chips, and what are they best utilized for in horizontal directional drilling industries? Unlike sodium bentonite, which comes powdered for easy mixing, bentonite chips come in larger rock sizes and serve different applications. Bentonite chips are typically used for hole plugging. They come in varying particle size, such as ⅜' and ½". Adding these to your hole provides a strong seal to avoids water leakage.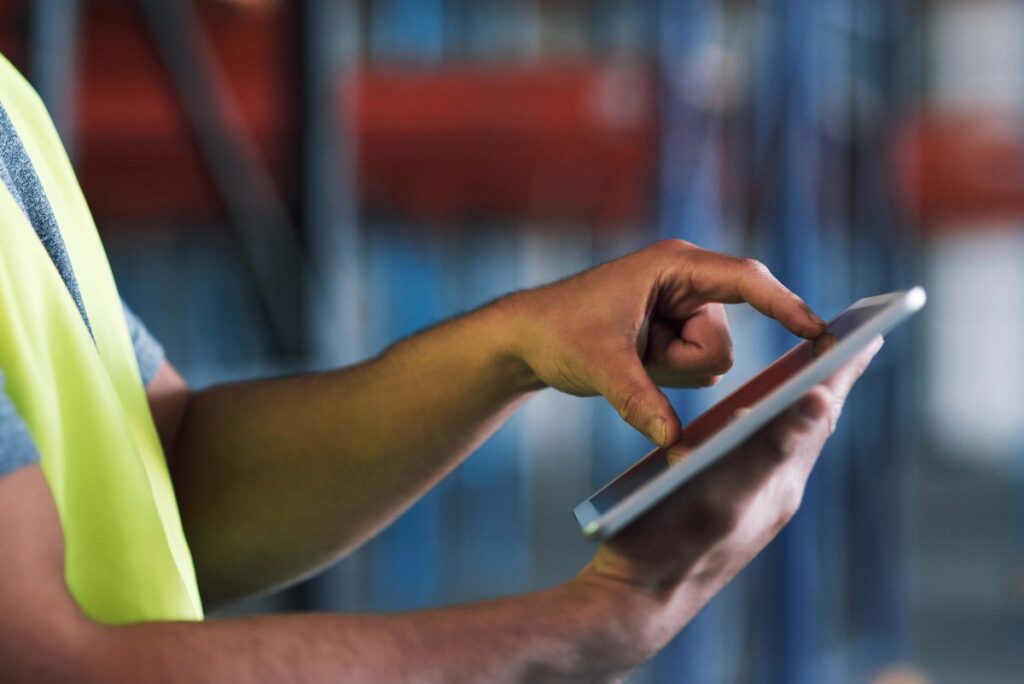 Ensuring Better Results
It's important to note, bentonite works best within a water pH of 8 and 9.5. With that in mind, your team should always test the water that you are working with. To get water within the right range, most businesses adjust the acidity with soda ash. It softens the make-up water and raises the pH so the bentonite mixes more efficiently and results in a higher-quality gel. Your chemical solutions provider should be able to provide more insight into how to properly prepare your water and materials to get the best outcomes from your bentonite products.
Environmental Impacts of Bentonite
Fortunately, the environmental impact of bentonite clay is minimal when used for horizontal directional drilling and slurry wall construction. As an all-natural, non-toxic material, it is considered non-hazardous in nearly any thixotropic construction application. In fact, because bentonite is a non-toxic clay material, some people use pure bentonite on the skin as a clay mask – so you can rest assured it is safe for your drilling projects and your team.
Identifying the Best Bentonite for Your Project
Every horizontal directional drilling project is different – that's why it's best to build a relationship with your supplier to ensure you get the right product, in the right amount, at a reasonable price. A chemical solutions provider can identify specific bentonite blends to ensure it meets the unique needs of your location and soil. Plus, with reliable transloading services, you can get it delivered to any location that requires a pallet on any given day.
If you have ongoing assignments that require the best high yield bentonite, barrel yield bentonite, or bentonite chips, AMICUS Chemical Solutions can help. We have dedicated experts that work with your team to find the right bentonite for any project that arises. Located in Colorado? Take advantage of our local warehouses and stop by in-person to talk with our team about your project and get hands-on support for any issues that arise. Unlike other suppliers, AMICUS specializes solely in chemical solutions. That means we can provide detailed insights into the ideal products to improve project outcomes and maximize return on investment for materials.
Buy the Best Bentonite Clay Through AMICUS
Interested in learning more about how AMICUS chemicals can improve the efficiency of your next project? Contact our team to discuss the specifications of your horizontal directional drilling conditions and uncover the ideal solutions for your project. Our experts have deep experience in horizontal directional drilling and provide insightful tips to cut costs while getting the best results.